The waterfront homes, effortless living, and gorgeous scenery of South Tampa have been attracting wealthy professionals, families, and retirees for decades. Residents are privileged with world-class dining, top-rate shopping, and a vibrant array of live entertainment, and enjoy some of the finest quality of life Florida has to offer.

Those looking for South Tampa homes for sale, whether it's for a permanent or vacation residence, will have a variety of neighborhoods to choose from. Although areas like downtown and SoHo frequently get the most attention, South Tampa is home to other beautiful neighborhoods worthy of your consideration.


Beach Park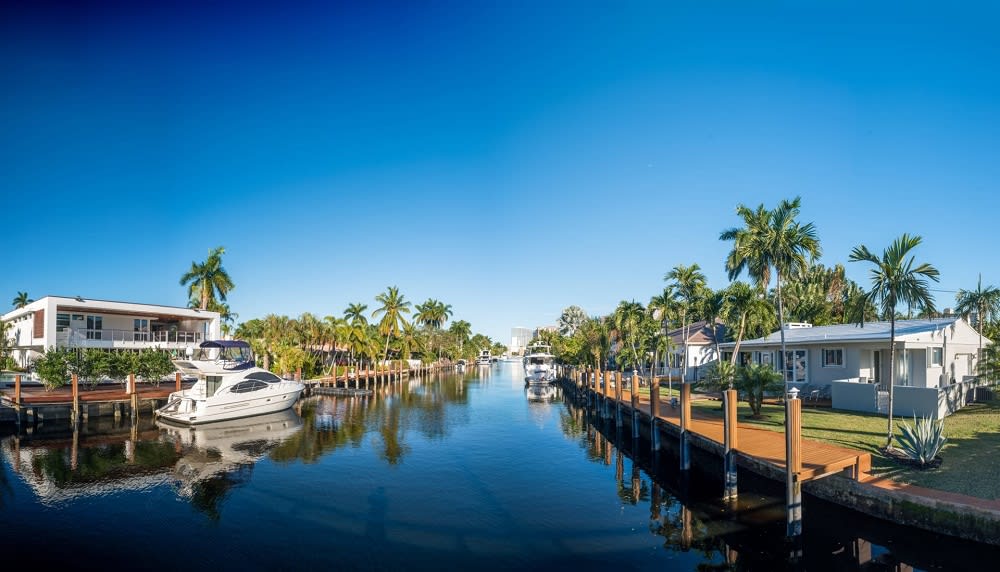 Relaxed Florida living is elevated in Beach Park with peaceful canals traversing this community. A mix of traditional and modern homes on generously-sized lots line the waterways with palm trees, flowering azaleas, and dogwoods complimenting the natural beauty of the area.

Life in Beach Park is serene and convenient. This neighborhood is located a short distance from major highlights of the city, including the Raymond James Stadium, Steinbrenner Field, a plethora of museums and restaurants, and even the international airport. Properties in this neighborhood are on the high end, ranging from one-bedroom condos to impressive seven-bedroom estates. All are luxuriously appointed, and some feature additional amenities such as spa-like bathrooms, pools, and master suites.
Hyde Park
This thriving South Tampa enclave offers something for everyone and basks in an encompassing sense of history. Spend the afternoon at Hyde Park Village, where you can enjoy a varied culinary scene, energetic nightlife, and exciting shopping prospects, or make the quick commute to downtown Tampa. The historic architecture you'll find in Hyde Park adds an undeniable warmth and charm to the neighborhood. 360 Realtor Cortney Webel adds, "Hyde Park in South Tampa is such a special neighborhood in South Tampa rich in history and architectural design. The best shopping, dining, and beautiful Bayshore Boulevard are just within footsteps."
New Suburb Beautiful
Created during the South Tampa real estate boom in the years following World War II, New Suburb Beautiful offers the charm of an older neighborhood with the coveted modern lifestyle the area is known for. Historic pieces of architecture, picturesque natural beauty, and spacious homes define this hidden gem and leave a lasting impression on all who visit. Despite the quiet, residential feel of this neighborhood, New Suburb Beautiful is located only a short walk from Hyde Park Village.

The neighborhood is largely made up of single-family homes, many with attractive touches like wooden outdoor patios, hardwood floors, garages, and expansive master suites. With the New Suburb Beautiful's gorgeous properties, enviable lifestyle, and central location, real estate in this community is considered to be some of the most desirable in the city.
Palma Ceia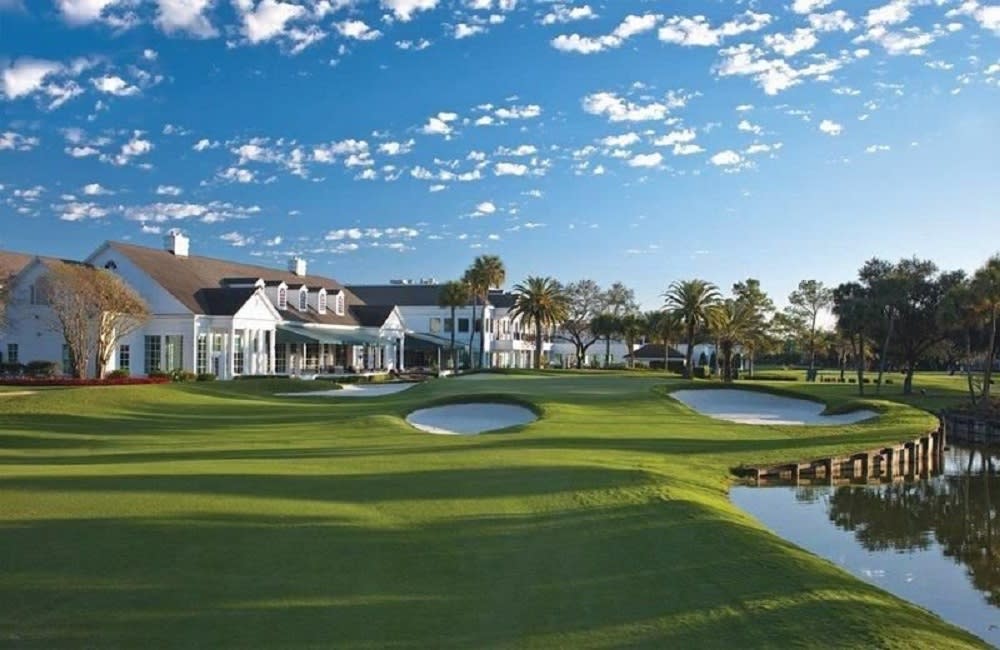 Life in Palma Ceia is akin to living in a postcard. With colonial-style homes lining quaint brick sidewalks shaded by mature oak trees, the neighborhood is coveted for its traditional and elegant atmosphere. Home to the Palma Ceia Country Club with its impeccably manicured golf course, Olympic-sized pool, and calendar of social events, residents enjoy a truly privileged lifestyle.

Homes in Palma Ceia are located only a stone's throw from Palma Ceia Design District — a vibrant area featuring popular cafes and specialty boutiques. Bayshore Boulevard, featuring over four miles of waterfront sidewalk, boasts sweeping views of the city's marina and is nearby as well. The luxury properties of this neighborhood are largely single-family homes and apartments. All feature stunning architecture, modern amenities, and an opportunity to live in a truly breathtaking part of the city.
Parkland Estates
Developed in the 1920s, Parkland Estates is a sister community to Palma Ceia and is sought out by those looking for South Tampa homes for sale with large lots and historical detailing. The developer of Parkland Estates, Allen J. Simms cultivated an architectural style distinct to Tampa and is known for his work on the iconic Floridian Hotel. Parkland Estates residents not only enjoy the neighborhood's central locale and well-appointed lifestyle but also the rare opportunity to own a piece of Florida history.

Quick commutes to lively areas like Hyde Park Village, the Soho entertainment district, and the businesses of downtown Tampa make life convenient for residents. The delightful mix of modern and traditional homes in this family-friendly community is highly sought-after, making the neighborhood's real estate market competitive. Working with an experienced real estate agent with a proven track record is advised when house searching in Parkland estates.
Sunset Park
Old Florida is alive and well in Sunset Park. In this peaceful community, the streets are named after writers and poets, the Gulf of Mexico is a short boat ride away, and luxury homes on spacious waterfront lots are seen throughout. With palm trees swaying under the azure tropical sky, coastal sea breezes blowing in from the water, and stunning sunsets each evening, locals come home to Sunset Park to enjoy their own slice of paradise.

Boasting a modest population of only 5,000 residents, life in Sunset Park is quiet and relaxed with a high degree of privacy. South Tampa real estate opportunities in this neighborhood include condos and single-family homes, all ranging in size and style. Luxurious appointments are the standard here, and some lots offer the exciting chance for the construction of custom homes as well.
Davis Island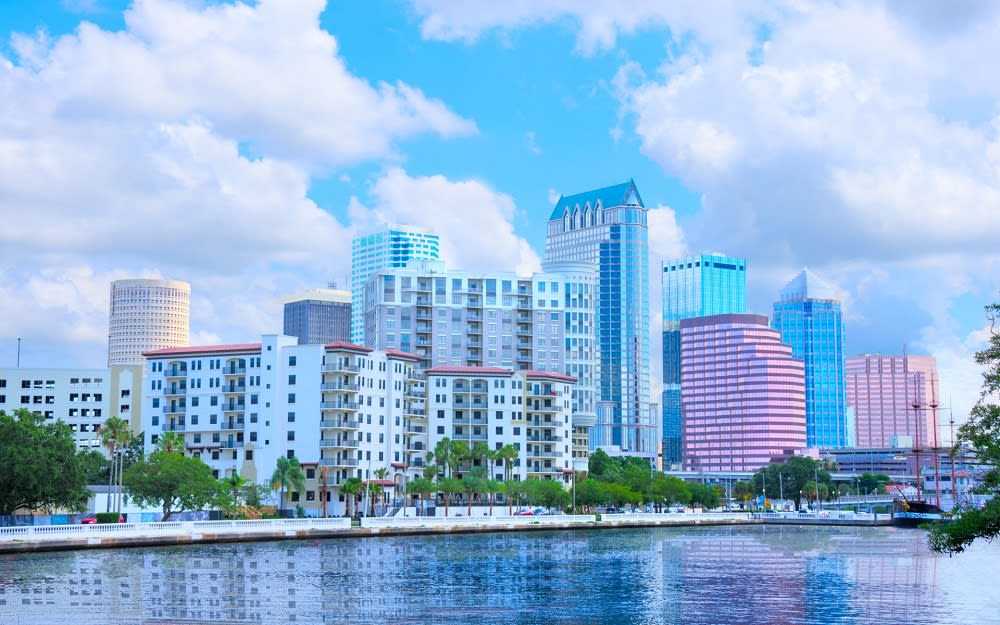 With dramatic views of the Port of Tampa, the bustling downtown scene, and access to the exclusive Davis Island Yacht Club, many are drawn to Davis Island. Developed in the 1920s on two man-made islands, Davis Island still features many of the original Mediterranean-style buildings built nearly a century ago.

Many exciting real estate opportunities are available in this neighborhood. Condos and penthouse villas in high-rise buildings sport sweeping vistas of the city, waterfront estates feature private boat slips, and generously sized single-family homes give growing families the space they need to live, work, and play. Properties are well-appointed, often featuring media rooms, chef kitchens, pools, and additional HOA amenities like tennis courts, golf courses, and more.
Interested in learning more about hidden gem neighborhoods of South Tampa or about South Tampa real estate for sale? Please don't hesitate to reach out to us, as our team would love to show you real estate and homes for sale in South Tampa.