South Tampa is a cluster of neighborhoods in Tampa, and within this hip area are several must-try restaurants. Each neighborhood has its own set of locally-owned restaurants within walking distance of each other, and each offers its own distinct vibe and flavor.
Whether you're in Palma Ceia, Hyde Park, or Davis Island, be sure to check out some of the best locally-owned restaurants within these South Tampa neighborhoods. 360 Realtor,
Kristen Thomas
recommends these South Tampa eateries!
Mad Dogs and Englishmen (Bayshore Beautiful)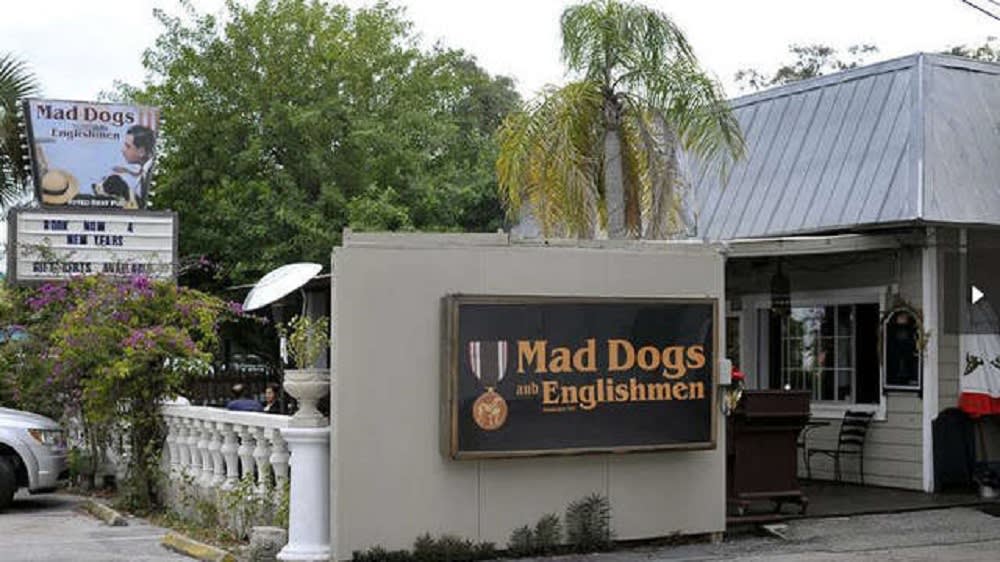 Credit: Roadtrippers


Mad Dogs and Englishmen
is a unique and cozy neighborhood haunt that serves up classic British fare, draft beers, and all.
Mad Dogs and Englishmen was founded by a retired Marine and a direct descendant of the English Poet Laureate Alfred, Lord Tennyson. With this duo, it's expected that their restaurant would be a little out-of-the-box.
Here at Mad Dogs, the owners are always at the forefront of the restaurant to meet and greet guests. The atmosphere is personable and friendly, the service is fantastic, and the food is delicious.
This British pub is a very popular restaurant amongst locals and out-of-towners alike, many of whom travel to Tampa frequently and make it a point to dine here while they're in town due to such positive past impressions.
Their hours of operation are 11:30 AM to 10 PM Monday to Thursday, 11:30 AM to 11 PM Friday, 10 AM to 11 PM Saturday and 10 AM to 10 PM on Sunday.
Address:
4115 South MacDill Avenue, Tampa, FL, 33611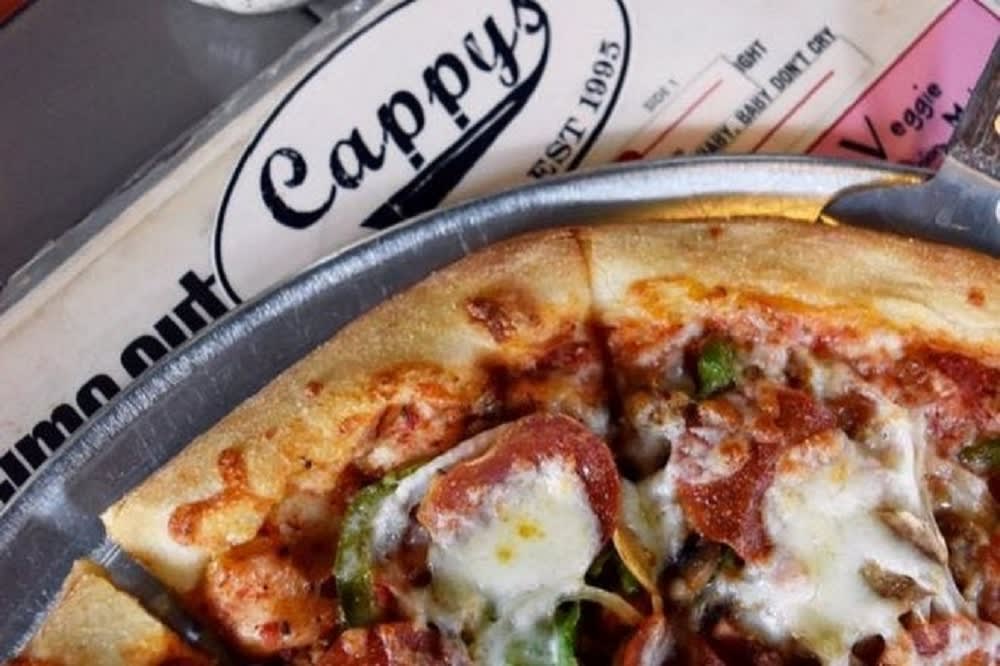 Credit: 10Best
Counter Culture, Cappy's Pizza (Palma Ceia)
Counter Culture, Cappy's Pizza
is a locally-based, family-friendly Tampa pizza chain that offers both New York City thin-crust and Chicago deep-dish pizza.
This restaurant is easily one of the best pizzerias in town. It's received several awards in recent years, with locals dubbing it the best pizza spot in South Tampa.
Since 1995, Cappy's Pizzeria has offered fantastic service and a delicious combination of two of America's most popular pizza types. With its ambitious menu and great atmosphere, this restaurant has become a serious local favorite.
Only open for dinner, Cappy's hours of operation are 5 PM to 9 PM every day of the week.
Address: 4910 North Florida Avenue, Tampa, FL 33603
Cafe Dufrain and Watervue (Harbour Island)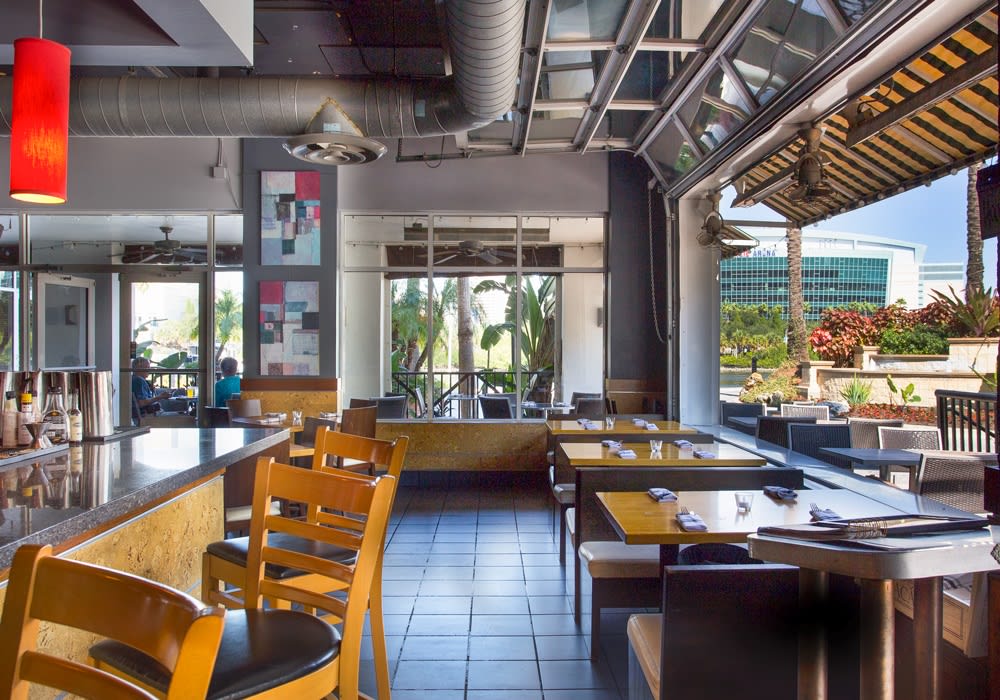 Credit: Cafe Dufrain


Stationed by the waterside in Post Harbour Place,
Cafe Dufrain
is a restaurant that specializes in modern American cuisine.
This award-winning and family-owned restaurant is best known for its warm ambiance and unique style. They serve globally-inspired American fusion cuisine — like wagyu burgers and crab rangoon nachos — on an ever-rotating menu based on what's in season. Paired with its diverse wine menu and craft beer selection, this spot is a local favorite.
The inside of Cafe Dufrain radiates a casual comfort, with a contemporary bar, beautiful scenic views, and an American modern diner-inspired decor. Packaged liquor is also available for takeaway.
Cafe Dufrain's hours of operation are 5 PM to 10 PM from Wednesday to Saturday. It is closed from Sunday to Tuesday.
Address:
707 Harbour Post Drive, Tampa, FL 33602
Forbici (Hyde Park)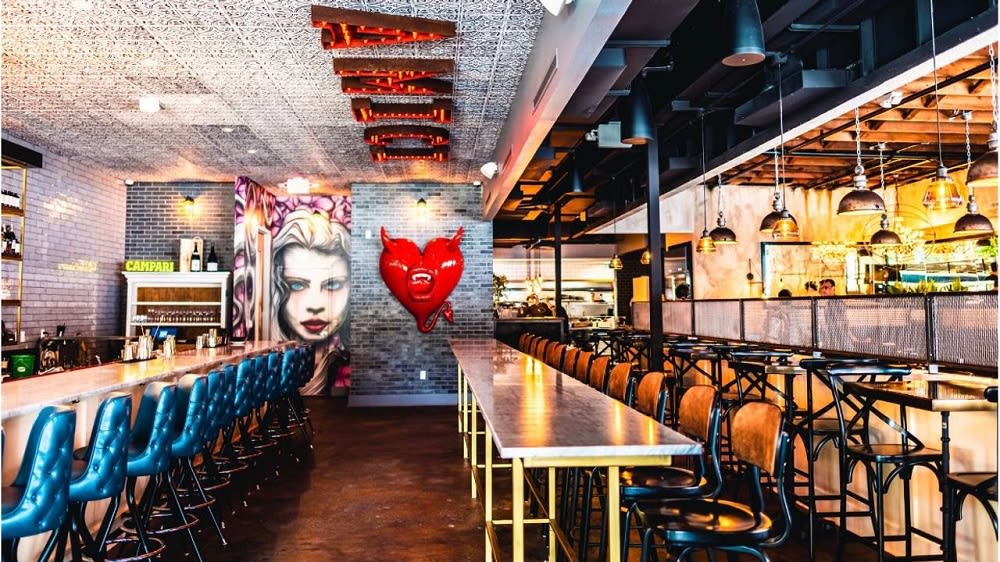 Credit: OpenTable


Forbici
is a family-friendly, modern Italian restaurant specializing in pizza, pasta, and other traditional Italian fares.
Owner Jeff Gigante grew up with the lesson that meal-sharing was the love language of his family. That value is apparent at Forbici — with delicious, home-cooked style food and excellent service, this restaurant hopes to host good memories and leave a longstanding impression on all diners.
Forbici's hours of operation are 11:30 AM to 10 PM Monday to Thursday, 11:30 AM to 11 PM Friday, 11 AM to 11 PM Saturday, and 11 AM to 10 PM Sunday.
Address:
1633 West Snow Avenue, Tampa, FL, 33606
On Swann (Hyde Park)
Credit: The Business Journals


On Swann
is a seasonal New American restaurant with an open-concept dining room. Offering thoughtfully-sourced, contemporary American dishes and a delicious seasonal menu with local flair, On Swann invites diners to explore their palates over great drinks.
This ambitious restaurant creates an innovative casual dining experience that pioneers an evolution in high-end service and high-quality food. On Swann operates on an ethos of prioritizing its people, customers, and community.
This restaurant is locally-owned and supports local and small companies with partnerships like their fresh sourdough bread service.
On Swann offers a daily lunch service from 11 AM to 2 PM. Dinner service is held from 5 PM to 10 PM on Sundays through Thursdays and is extended from 5 PM to 11 PM on Fridays and Saturdays.
Address:
1501 West Swann Avenue, Tampa, FL 33606
The Wine Exchange (Hyde Park)
The Wine Exchange
is a casual bistro that specializes in Italian dishes, but the reason locals flock here is for its extensive international wine list.
This restaurant has been wowing Hyde Park Village for over 30 years and serves as a reverential nod to Europe's street-side cafes. There's a sense of luxury at this restaurant, and their ingredients are fresh and delicious. They strive to have a bit of something for everyone on both their wine and food menus.
Check out their list of 50 wines from all over the globe, sit at one of their sidewalk cafe tables, and take in the scenery.
Address:
1609 West Snow Avenue, Tampa, FL 33606
Timpano (Hyde Park)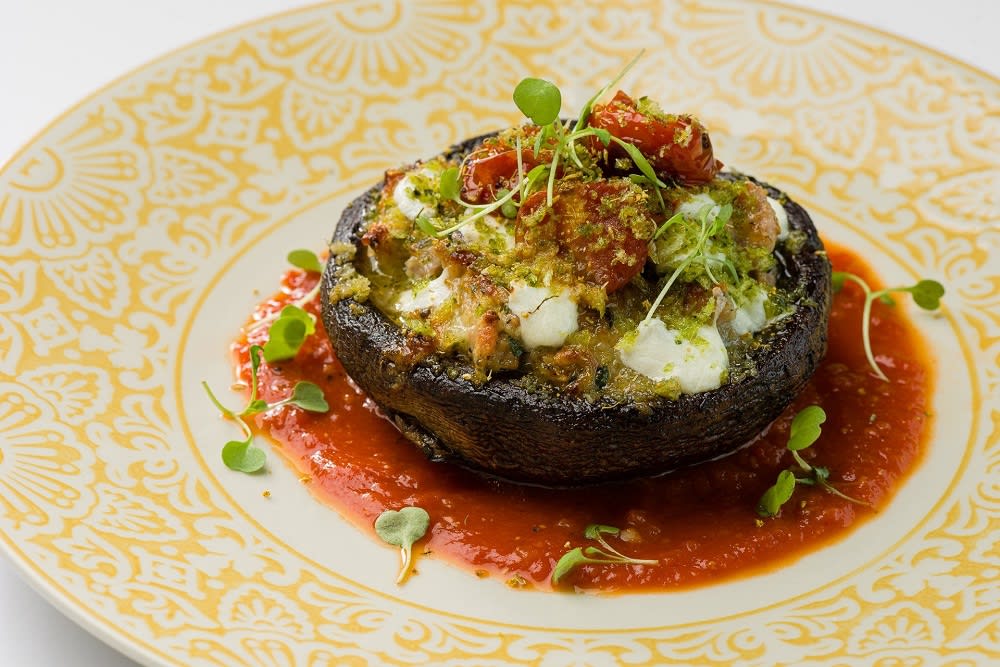 Credit: Timpano Hyde Park


Timpano
brings a little bit of Italy to South Tampa, with its dining room exuding la dolce vita vibes. Offering the warmth of an Italian-centered kitchen during the day and the fun, lively energy of a cocktail bar at night, this restaurant brings a rustic elegance mixed with live music. There's a seat for everyone here.
Timpano is located within Hyde Park Village, a renowned Tampa oasis for shoppers and travelers. The restaurant's owners encourage all of their diners to keep their eyes open for artwork from local artists along Hyde Park's buildings.
Their hours of operation are 4 PM to 11 PM Monday to Thursday, 4 PM to 12 AM Friday and Saturday, and 4 PM to 11 PM Sunday.
Address:
1610 West Swann Ave, Tampa, FL 33606
Oggi Italian (Davis Island)
Credit: Oggi Italian


Oggi Italian
is a rustic, tavern-style restaurant that serves locally-sourced and authentic Italian cuisine. They're renowned for their delicious mozzarella, which is made in-house daily.
Oggi's owners, a married couple with a passion for food and hospitality, enjoy sharing their love for food and experiences. They pride themselves on providing exceptional dining experiences to all customers who dine at Oggi Italian.
Oggi Italian only uses the highest-quality and freshest ingredients for all of its dishes. There's also a wide selection of wine and beer options, as well as fresh lemonades and espresso drinks.
The hours of operation are 5 PM to 10 PM Wednesday to Monday, with a special 10 AM to 3 PM Sunday brunch. The restaurant is closed Tuesday.
Address:
236 East Davis Boulevard, Tampa, FL 33606
District South Kitchen & Craft (Virginia Park)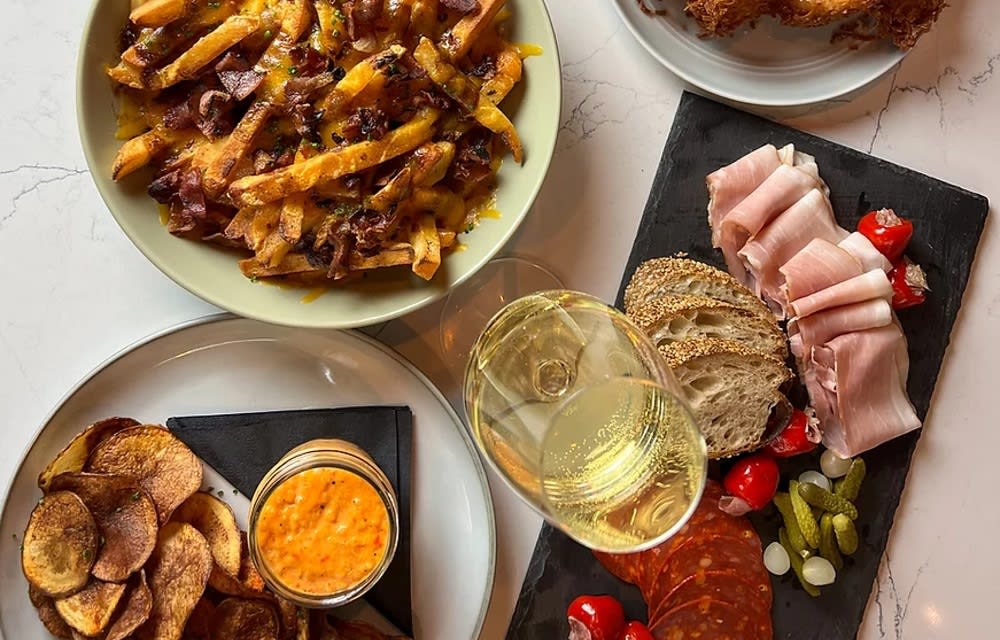 Credit: District South Kitchen & Craft
District South Kitchen & Craft
is a sleek restaurant and bar located in South Tampa.
At District South, they have quite a few different menus centered around classic American cuisine. Whether you want brunch, dinner, or a drink at cocktail hour, this restaurant has you covered with some great food selections and a delicious drink list.
The restaurant is open from 11 AM to 11 PM Sunday through Thursday and from 11 AM to 1 AM Fridays and Saturdays. Brunch is offered on Saturday and Sunday.
Address:
3301 South Dale Mabry Highway, Tampa, FL 33629
Interested in what the South Tampa real estate market is like?
If you want more information on Tampa, real estate — or if you're looking for Hyde Park or other South Tampa neighborhoods — contact
360 Realty
for more information. Their expert team will gladly assist you with your inquiry.