When selling your house, you probably want to sell it to a buyer who will love it as much as you did. To do so, you have to give your home a fresh feeling by home staging to attract potential buyers.
Home staging
entails preparing your home to appeal to potential buyers. This can be achieved through cleaning, renovating, rearranging, redecorating, and using other aesthetic strategies to make your home appealing.
The real estate market is highly competitive across Tampa Bay; hence Realtors are providing home staging services for the properties they sell to stand out in the real estate market. Home staging can make a large impact on Buyers for your home, and 360 Realty has relationships with the top home staging services in Tampa, Florida, to make your home appeal the most, increasing its visibility and interest in the market. Our home staging services are aimed to impress potential buyers for them to
pay a huge amount
for your house.
Options for home staging
You can apply several options while staging your home for sale. For instance, you can utilize the expertise of our Realtors, designers or house staging professionals.
Staging professionals
Consider using professional stagers or staging companies when searching for an offhand way to stage your home. Professional stagers are experts who will examine your home's condition and then work on the decoration and design to
improve its general appearance
to attract potential buyers. Professional stagers offer services at a fee and might also lend you their furniture, artwork, and other items at an extra cost.
Real estate agents
You can seek the services of our real estate agents, as we offer the experience to know what Buyer want in today's market. We can assist in making your home look as luxurious as possible. We work with you above and beyond in preparing and staging before the photographing sessions, listing, and marketing of your home.
How much does home staging cost?
The average cost of staging your home is approximately $700-$2000, though some recommend using 33.33% of your home-listing price. Home staging costs vary depending on several factors such as location, house price, size, time taken to stage, and type of staging services used. Homeowners are responsible for the staging cost since it is their interest to secure a quicker sale at a higher price.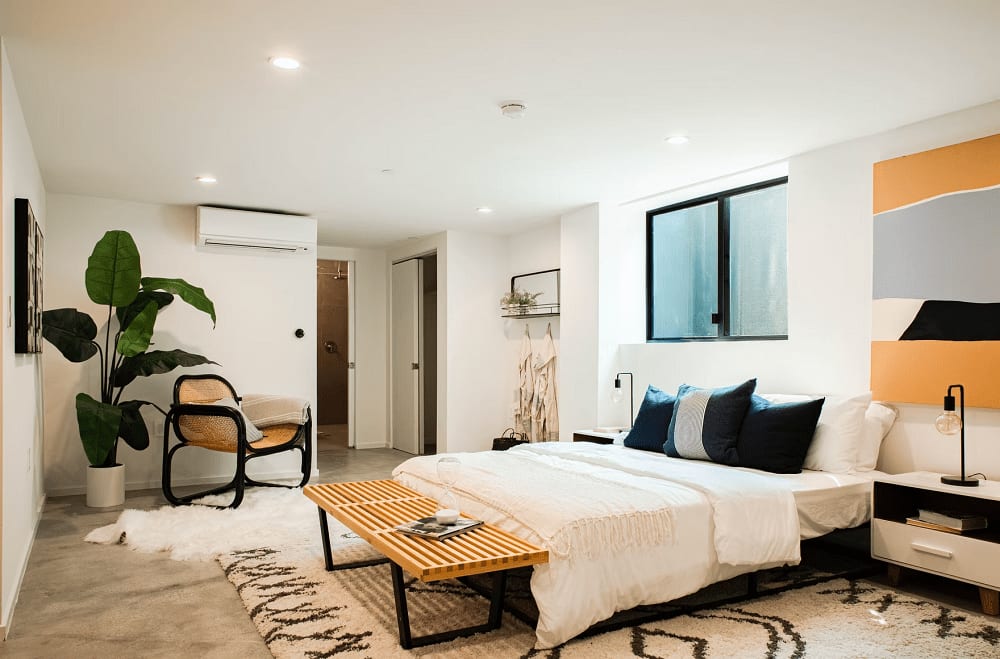 Benefits of home staging
Staging your home can come with a price tag, but it is worth considering since potential buyers will be looking for structures to inhabit and a perfect home to fulfill their dreams and improve their lifestyle. Some of the
main benefits
of home staging include:
Helps your listing stand out online
There is so much competition in online listing since many sellers list their properties online. It is, therefore, essential to do everything so that your home stands out among many. Staging your home can ensure your home is appealing in it's online presence, attracting prospective buyers to purchase your property.
Increases the selling price
Home staging greatly increases your property's value allowing you to fetch a good price for your property. In addition, staging helps you get a higher price than you would have got without staging.
Makes your home feel aspirational
Buyers purchase homes they like. You can create a connection between a buyer and your house through home staging. In essence, a potential buyer might pay more money for the house due to the emotional attachment they develop with it. This can be done through natural and neutral color combinations, a beautiful layout, and a pleasant smell/scent.
Home staging ideas that impact your home selling price
How you stage your home influences your buyers' view of your home.
Effective home staging
makes it easy for buyers to envision your house as their future home. Some of the main home staging ideas include:
Decluttering
Decluttering is the first thing to do when home staging your home for sale. Too many things and items in your house make it look like it has less space. In addition, unnecessary items might distract potential buyers and prevent them from seeing your beautiful home's features. You can declutter by packing and storing the things you do not need daily, getting rid of the stuff you no longer need, or using it by selling or donating them to charity.
Cleaning
You have to clean every part of your house, from the bathrooms to the kitchen and from the floor to the ceiling. You also have to clean the items in the house since a clean home shows the potential buyers that your home is well cared for. A clean and well-aerated home feels fresh and welcoming to the buyers. It makes them anticipate living there.

Homeowners get used to the smell of their homes, which might be a different case for buyers when they first walk into your home. 360 Realty recommends neutralizing the air as much as possible, without the use of too many artificial scents.
Depersonalize
Buyers can easily envision themselves in your home when the feeling is neutral. So ensure to take down and keep away all family photos and refrigerator art. Also, ensure that things like clothes, toys, and anything highly personal are hidden. Doing so allows prospective buyers to develop ideas of how to arrange their items and picture their photos and personal belongings in the home.
Rearrange your room's layout
Home staging might involve rearranging your home, especially your living room's layout. You have to rearrange your furniture and ensure you have the right size for the room to make it look spacious. Arranging and tidying rooms to their best can increase the likelihood of getting a buyer. Key room staging, or only staging the main living areas is an affordable, and often effective staging method.
Focus on the exterior
Curb appeal can help your home garner a higher purchase price, so do not forget to stage the exterior of your home, as it gives the potential buyers the first impression of your home, (and you only get one chance to make a first impression!) You can make your exterior appealing by trimming and pruning the overgrown hedges, trees, and plants and ensuring the entryway leading to the front of your house is clean and clear. You can also consider creating an appealing outdoor living space in your backyard, as it might boost your home to the listing.
Repairs
You must examine your walls and ceilings for red flags such as cracks, dents, and holes. Then, you need to repair and fix the cracks and holes to avoid scaring off potential buyers.
Light your home
Bright and well-lit homes are welcoming and inviting. Open the curtains and blinders when displaying your home to utilize natural light.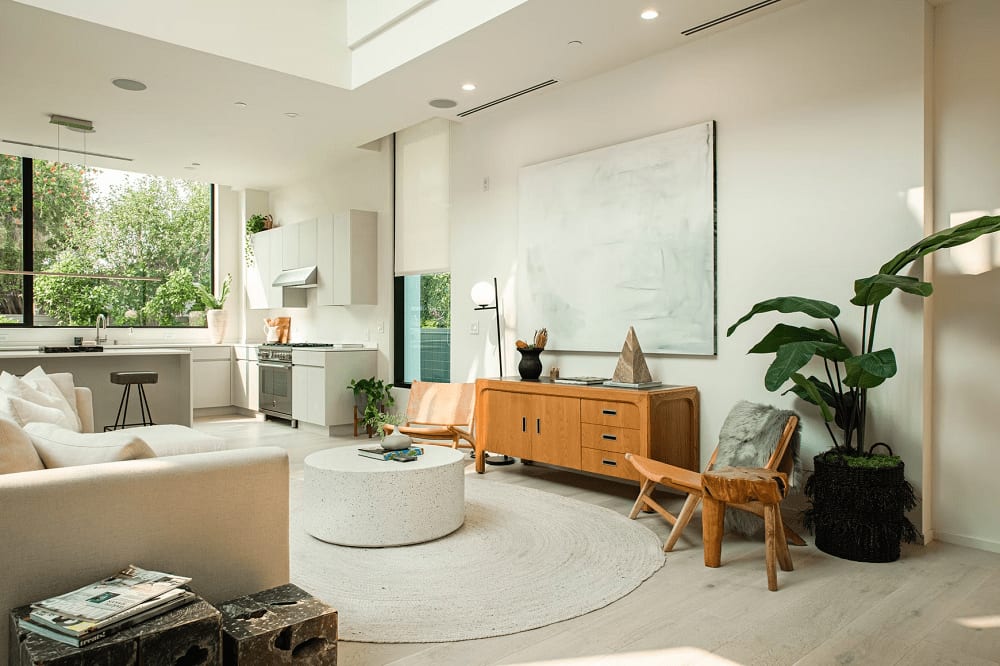 Use Neutral Colors
Your potential buyers' color preferences might be specific and personal. For this, use bright or warm neutral colors because they brighten the rooms and make them look bigger. Using bright colors when home staging gives buyers a general appearance of a well-kept home, making it easy to sell the house.
Define rooms
Be sure to give each room a single defined purpose. Spaces within the room should also be given a purpose when home staging. Your buyers might not use the rooms for the same purpose as you, but you will help them understand that every inch of space in your home is usable.
Do some final touches
Before opening your house to Buyers, do some final touches as they can make a huge difference in the whole staging. You can finalize by letting some fresh air into the house and putting some fresh flowers in the vase. Make sure your staging efforts have a maximum impact.
Summing up
Staging is an important step in your house selling process, considering it positively influences the selling price. Home staging increases your house's value, boosting the profit you earn. Capturing a buyer's attention increases their interest in your property. The more views your listing gets, the higher the chances of selling your home.
360 Realty has highly experienced professional agents competent enough in both residential and commercial properties in Tampa, Florida. Their real estate services are unrivaled in the region.
Contact 360 Realty
for our top tier home staging services when selling your house.